General & Colorectal
Consultants
---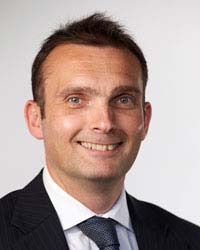 Mr Mark Davies
B.Sc, MB BS, MS, FRCS (Gen Surg)
Mr Davies is a Consultant Colorectal and General Surgeon in Swansea Bay University Healthboard and an Associate Professor at Swansea University.
Hernia surgery – including inguinal, femoral, umbilical and incisional
Laparoscopic cholecystectomy
Colonoscopy
Haemorrhoid treatment including THD
Colorectal cancer surgery
Surgery for inflammatory bowel disease
Surgery for anal fissure
Anal fistula surgery
Pilonidal disease surgery
Mr Davies qualified from The London Hospital Medical College in 1995. He was awarded a Master of Surgery by the University of London, for a thesis into the development and progression of colorectal cancer. He completed his training in general and colorectal surgery in London, Cardiff and Swansea and undertook a prestigious fellowship in complex pelvic surgery at The Christie Hospital in Manchester.
Since his appointment as an NHS consultant in Swansea in 2007, he has specialised in the management of a wide range of malignant and benign colorectal conditions, but specifically diagnostic and therapeutic colonoscopy, minimally invasive surgery, diverticular disease, anal conditions and inflammatory bowel disease. Mark also undertakes elective general surgical procedures including laparoscopic cholecystectomy and hernia surgery and manages general surgical emergencies.
Mr Davies is committed to delivering the highest standards of care from a patient's very first consultation right through to their after-care. He believes that patient safety and patient choice are paramount and provides a professional and personal service for all his patients.
Bachelor of Medicine, Southampton (1999)
Master of Philosophy by Research, Cardiff University (2012)
Fellowship of the Royal College of Surgeons of England General Surgery (2012)
Associate Professor Swansea University Graduate Entry Medicine
Member of court of examiners Royal College of Surgeons of England
Secretary of Welsh Surgical Society
Advisor to Healthcare Management Trust Charity (HMT)
Clinical Director of Surgery, Swansea Bay Health Board (2016-2019)
Reviewer for BJS, Colorectal Disease and Annals of Royal College of Surgeons
Chair of Colorectal Cancer CSCG (2011-2015)
Fellow of the Royal College of Surgeons of England
Member of the Association of Coloproctology of Great Britain and Ireland
Member of the British Hernia Society
Member of the Pelvex International Collaborative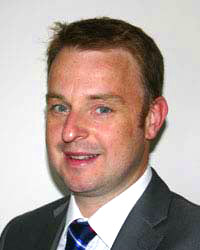 Mr Martyn Evans
BM MPhil FRCS(Gen)
Mr Evans is a Consultant General and Colorectal Surgeon in Swansea and Associate Professor of Surgery at Swansea University.
Hernia surgery – including inguinal, femoral, umbilical and incisional
Colonoscopy
Laparoscopic colorectal surgery for benign and cancer disease
Surgery for advanced and recurrent colorectal cancer
Haemorrhoid treatment
Surgery for anal fissure
Anal fistula surgery
Pilonidal disease surgery
Laparoscopic Cholecystectomy
Martyn is a busy experienced General, Laparoscopic and Colorectal Surgeon. His practice includes treating patients with a variety of abdominal conditions, with particular expertise in the management of abdominal wall hernias, anal conditions, diverticular disease, inflammatory bowel disease, gallstones and the diagnosis and management of colorectal cancer. He has a tertiary referral practice for patients with inflammatory bowel disease and advanced and recurrent pelvic malignancy from all over South Wales.
Martyn was appointed as a NHS Consultant Surgeon in Swansea in 2012. Prior to appointment, he completed his undergraduate training in Southampton and then undertook basic and higher surgical training on the south coast and in Wales. After completion of training he undertook a further prestigious fellowship in laparoscopic colorectal and advanced pelvic malignancy at the John Goligher Colorectal Unit in Leeds.
Bachelor of Medicine, Southampton (1999)
Master of Philosophy by Research, Cardiff University (2012)
Fellowship of the Royal College of Surgeons of England General Surgery (2012)
Editor for the surgical journal BJS (formerly the British Journal of Surgery)
Associate Professor of Surgery Swansea Medical School
Chairman of the UK National Bowel Cancer Clinical Project Board
Active research interests to improve the outcomes of colorectal cancer treatment
Published in excess of 60 peer reviewed research paper, written and edited several book chapters in surgical textbooks and lectured at surgical meetings
Member of the Multi-disciplinary Committee of the Association of Coloproctology of Great Britain and Ireland
Member of the UK National Bowel Cancer Audit Steering Group
Member of the NCEPOD Clinical Advisory Group Bowel Obstruction review
Clinical Lead Department of General Surgery, Swansea Bay Health Board (2016-2019)
Fellow of the Royal College of Surgeons of England
Member of the Association of Coloproctology of Great Britain and Ireland
Member of the British Hernia Society
Member of the Pelvex International Collaborative