Trauma and Orthopaedics - Hip and Knee Specialists
Consultants
Wales Hip and Knee - www.waleshipandknee.co.uk
---
Swansea Orthopaedics - www.swanseaorthopaedics.co.uk
---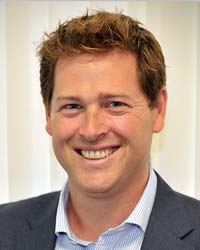 Mr Matthew Dodd
BSc MB BS Dip. Sports Med. FRCS Tr & Orth
Mr Dodd is a private and NHS Consultant based at Swansea Bay University hospitals in Morriston and Neath Port Talbot. He works privately at The Nuffield Vale Hospital in Cardiff and Sancta Maria Hospital in Swansea. He is an orthopaedic surgeon specialising in hip and knee conditions.
Primary hip and knee joint replacement
Joint preserving surgery
Complex arthroscopic surgery - hip and knee cartilage and ligament reconstruction
Mr Dodd studied at Imperial College School of Medicine before completing his post-graduate training in West London's basic and higher surgical Training Programmes.
Mr Dodd is a member of the Faculty of Sports and Exercise Medicine (FSEM) and completed the Diploma in 2005, winning the Donald McCleod medal for first in year.
In 2011/2012 his Fellowships were at the University of Toronto, Canada, exclusively specialising in lower limb arthroplasty and soft tissue knee surgery. On completion of this training he returned to Imperial College NHS Trust, at the Level 1 Trauma Centre, for a six month Trauma Fellowship to round off his training in all areas of specialist interest.
Mr Dodd specialises in hip and knee surgery. Specifically joint replacement, sports injuries and complex arthroscopic surgery. He performs primary hip replacement; primary knee replacement, including partial knee replacement; Hip arthroscopy for labral and impingment conditions; knee arthroscopy for both meniscal surgery and ACL reconstruction.
He has set up and runs the South West Wales Young Adult Hip service and takes tertiary referrals from West Wales for these patients.
Mr Dodd was appointed to his full-time post as Consultant Orthopaedic and Trauma Surgeon at Morriston Hospital in October 2012, and has NHS OutPatient Clinics in Morriston Hospital, together with operating at Morriston and Neath Port Talbot Hospitals. He has been the clinical lead for Hip fracture management since 2013.
Mr. Dodd runs a collaborative research programme in Hip and Knee conditions with Swansea University and is currently involved with international projects with teams across Europe, the US and the Far East. With research interests in soft tissue sparing surgery, day case joint replacement, joint preserving surgery, enhanced recovery and ethical surgical decision making.
He found his time in Canada a life-changing experience, combining university and city life with the rugged outdoors, which underpinned some of the reasons for he and his family moving back from London to the South Wales area, to enjoy a better pace and quality of life. Mr Dodd enjoys skiing and sailing. Sadly he hung up his rugby boots a number of years ago but is now actively involved in coaching at Swansea Uplands Rugby club.
Mr. Dodd is fee assured with all major health insurers.
BSc (Hons), London (1998)
MB BS, Imperial College at St Marys (2001)
Dip. Sports Med - Donald Macleod Medal (2005)
FRCS (Tr & Orth) Specialities (2010)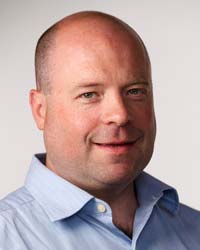 Mr Mark Mullins
MA(Hons)Cantab, MBBS (Hons) FRCS Tr & Orth
Mr Mullins is an NHS consultant who also works at Sancta Maria Hospital, Swansea and The Nuffield Vale Hospital in Cardiff. Mr Mullins specialises in all lower limb surgery including hip and knee replacement, hip and knee revision surgery and knee arthroscopy, having performed over 4000 hip and knee replacements.
Primary, complex and revision hip replacement
Primary, complex and revision knee replacement
Knee arthroscopy
Mr Mullins undertook his general medical and surgical training at Cambridge University and St. Mary's Hospital London. He then became a specialist orthopaedic trainee on the London circuit including positions at The Royal London Hospital, St. Bartholomew's Hospital and the Royal National Orthopaedic Hospital.
Having completed the higher intercollegiate examination in Orthopaedics and trauma at the first attempt, he spent a year's specialist fellowship in lower limb surgery with the world renowned Professor Judet in Paris. He returned to his native Swansea as a Consultant Orthopaedic Surgeon in 2006.
He has published extensively in the international literature on joint replacement and other topics, and is an independent reviewer for orthopaedic journals. He is a faculty member for national and international joint replacement courses.
He has been extensively involved in pioneering the use of the "OPS" system in UK, a laser technique to customise hip joint orientation in order to reduce dislocation and improve post-operative function.
Mr Mullins is pleased to be fee assured for BUPA, AXA/PPP, AVIVA, Simply Health, Benenden and other major health care providers.
MA (Hons) Cantab, Cambridge University (1992)
MBBS (Hons), St. Marys Hospital (1995)
FRCS Tr&Orth (2004)